Room
Room Description:

Designed with modern architecture, bringing the most comfort to visitors. Designed rooms with an area of 50m2 , with a balcony overlooking the garden. Every morning when you wake up, you will be greeted with a very new scene: the young buds are blooming, the colorful flower buds are hiding under the dawn light and the dew drops glitter like pearls. charm for the flower. A breath of cool, fresh air fills the chest, making people feel refreshed, comfortable and full of life.

Room Description: Suite with an area of 50m2 is equipped luxury amenities to create an atmosphere of comfort, elegance for visitors, customers will have a new day full of life with fresh air coolness that the garden brings and indulgent with colorful flower buds shyly under the dawn light. It all makes for a great picture.
Overview
50 rooms from standard to high-class are arranged in harmony within the hotel premises. All rooms have high-class facilities, spacious space and romantic balcony with sweeping views of the bustling street scene.
Basis
Equipped with extremely modern furniture, the rooms of Luxury Resort bring a comfortable and comfortable resort space. In particular, the rooms have a balcony and a modern bath. You can choose to stay in a room with 1 double bed or a room with two single beds depending on your needs.
Services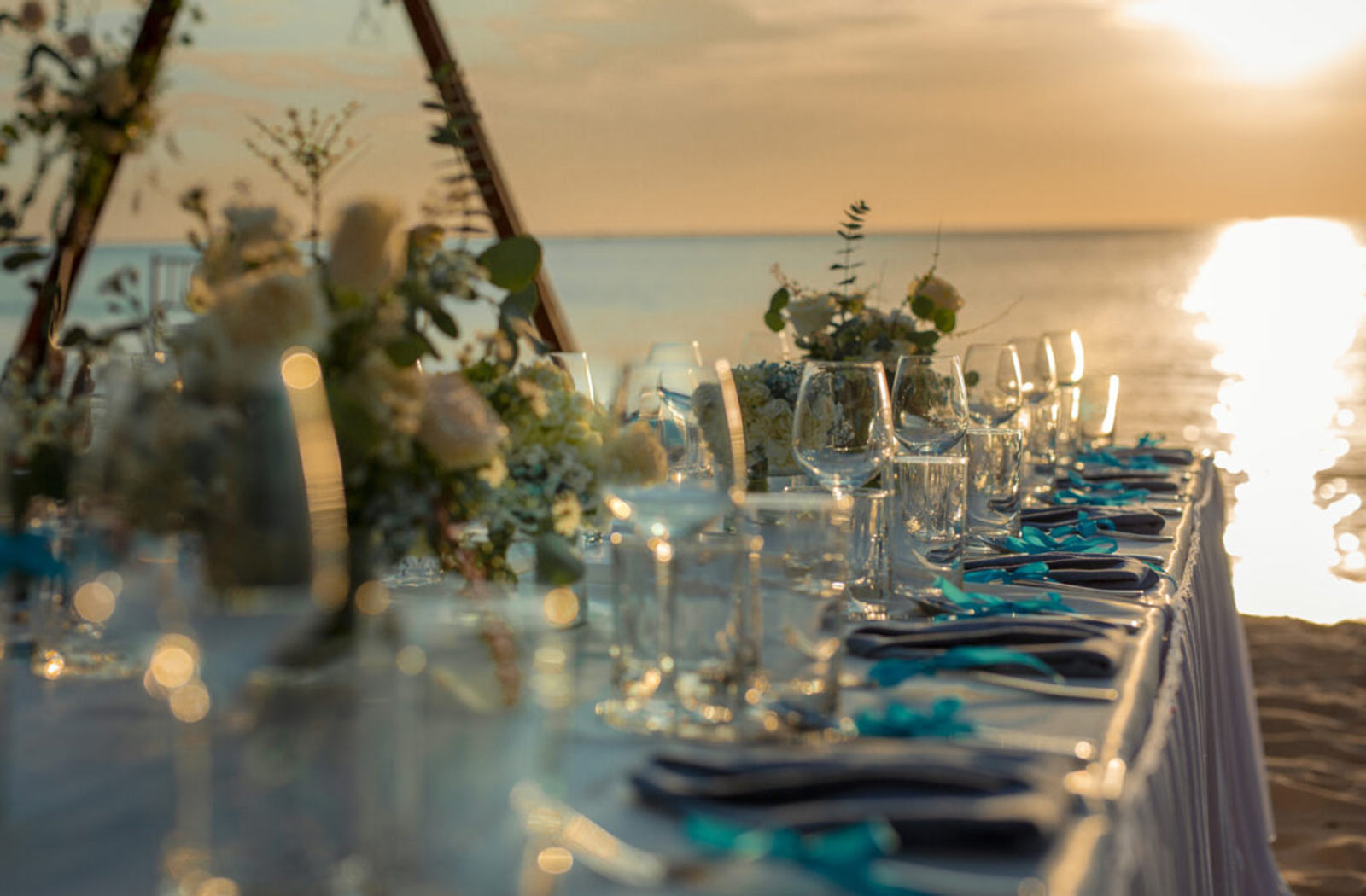 Wedding
Wedding is one of the most important events in everyone's life. That's why more and more people focus on the wedding ceremony and always want to have the most perfect wedding. If you love the beautiful beaches in Vietnam, then consider a beach wedding. The sweet and romantic beauty of a wedding ceremony on the beach has "fascinated" many couples. Telling a beautiful love story with a beautiful ending at a beautiful sea will record unforgettable moments for the couple! That is also the prominent wedding trend of 2022.
---
Spa
Get lost in the luxurious and charming Spa Luxury Resort oasis to enjoy moments of absolute relaxation in the natural space. Here, you can immerse yourself in unique spa experiences, distilled from the quintessential art of the East and the West. Spa Luxury Resort is a place to honor beauty, a paradise of relaxation and enjoyment.
---
